June 15, 2023
Barrie Glossop
4 Reasons Why Norix Products are Great Your Facility
At Kylan Office Solutions, we're thrilled to offer exclusive access to Norix Products in Western Australia. Our extensive range of durable and functional furniture options allows you to elevate your facility and create safe, comfortable spaces for your clients or residents. 
Durability that Withstands the Rigours of Daily Use
Norix® Products are built to last. We understand that high-traffic areas require furniture that can withstand constant use without compromising on quality. Our sturdy beds, chairs, tables, and storage solutions are manufactured with premium materials and exceptional craftsmanship, ensuring long-term value for your investment. With Norix, you can have peace of mind knowing that your furniture will endure even the most demanding environments.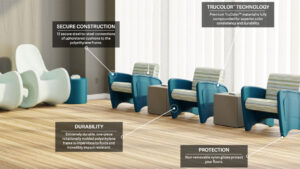 Norix Products Comfort Designed for Well-being
Comfort is paramount in any facility. Norix® Products are ergonomically designed to provide optimal support, relaxation, and well-being to your residents, patients, or inmates. We prioritise creating furniture that enhances the overall experience of those in your care. From cozy seating options to ergonomic beds, our furniture solutions are carefully crafted to promote comfort and improve the quality of life for individuals in your facility.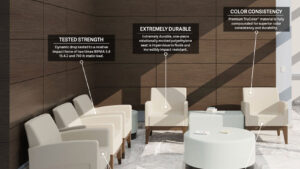 Safety as the Top Priority
The safety of your facility and its occupants is our utmost concern. Norix® Products are engineered with special features designed to minimise the risk of injury and create a secure environment. With tamper-resistant hardware, antimicrobial finishes, and rounded edges, our furniture prioritises safety without compromising on functionality. We understand the importance of maintaining a secure space, and our products are designed to meet those needs.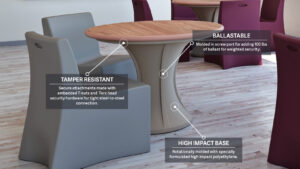 A style that Creates Positive Environments
Functional furniture doesn't have to be dull. Norix® Products are available in a wide range of modern designs, colours, and finishes that can transform your facility into an inviting and aesthetically pleasing space. Whether you're looking for vibrant seating options or sleek storage solutions, our furniture allows you to create a positive atmosphere that uplifts the spirits of your clients or residents. 
Make the most of your budget and transform your facility with Norix Products. Contact Kylan Office Solutions today to explore the possibilities and create an environment prioritising durability, comfort, safety, and style.